Why you should invest in a wedding album & prints

Other than your venue & catering photography is most couples biggest expense, because once the prosecco has been drunk & the cakes been eaten the main memory of your day is your photos. I'm a huge advocate for printing photos, I personally print all my holiday photos and make scrapbooks (which I am planning on sharing at some point soon!) You simply cannot compare the images you see on a screen to a proper, professionally printed photograph (trying saying that after 5 G&T's!)
A wedding album is a treasured keepsake
You hired a professional to take your photos – so surely a professional should print those photos? when your friends and family come around you don't wanna grab your laptop to show your photos and rummage around in a draw looking for a USB stick. Imagine picking up a beautiful linen or leather covered album from your coffee table with your photos printed on and letting your parents look through reliving each moment from the day as you turn the page with excitement.
Technology is evolving
Floppy discs – Remember them? Exactly! Whilst I still am offering USB sticks with middle and top packages I do constantly find myself wondering just how long they will be around for. More and more computers and laptops are doing away with CD/DVD drives and I don't think it'll be too long before USBs are made redundant. Paper however has been around pretty much forever and photo paper is constantly changing to make sure that photos are preserved properly for many years.
You don't need to do anything!
I do all the work! When we start the album design process, dependant on how many pages/spreads you have, the only thing you need to do is pick your favourite images and I'll design the layout!
Don't focus on the price
Initially it can seem like quite a lot of money but I hope that the points above have made you rethink about weddings albums and make you focus on the longevity and memories that can be made through a wedding album.
But whilst we're on the topic of price, the albums I offer are designed by me and then handmade by a small team who lovingly make your album, emboss your names, handmake the box it goes in and then send to me to check over before I send it to you.
How do we design our album?
You pick a selection of your favourite images, for a 40 page/20 spread album I would recommend picking your 100 favourite images throughout the day. I then go through and design based on the images you pick to tell the story of your day. I then send you the proof for you to sign off or make any amendments, you can repeat this process twice to ensure it looks how you imagine. I then send the album off to be printed and made and it's back with you in 4-6 weeks.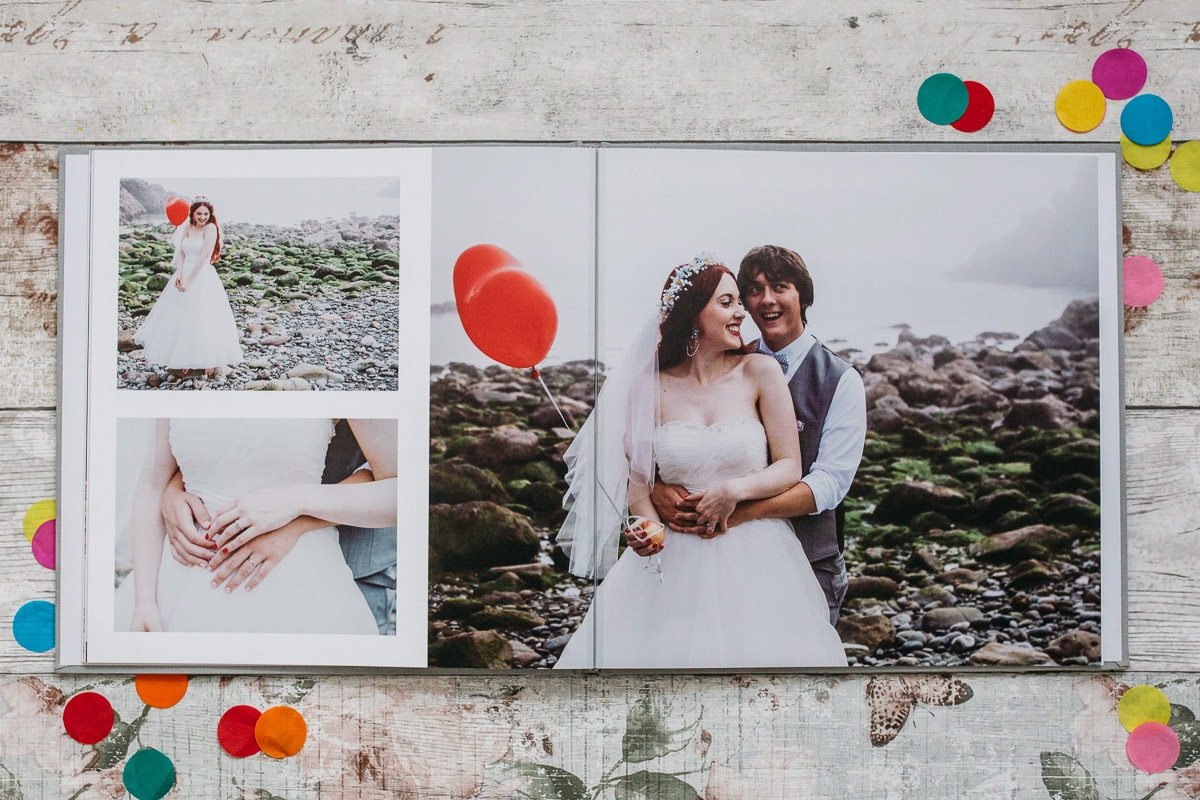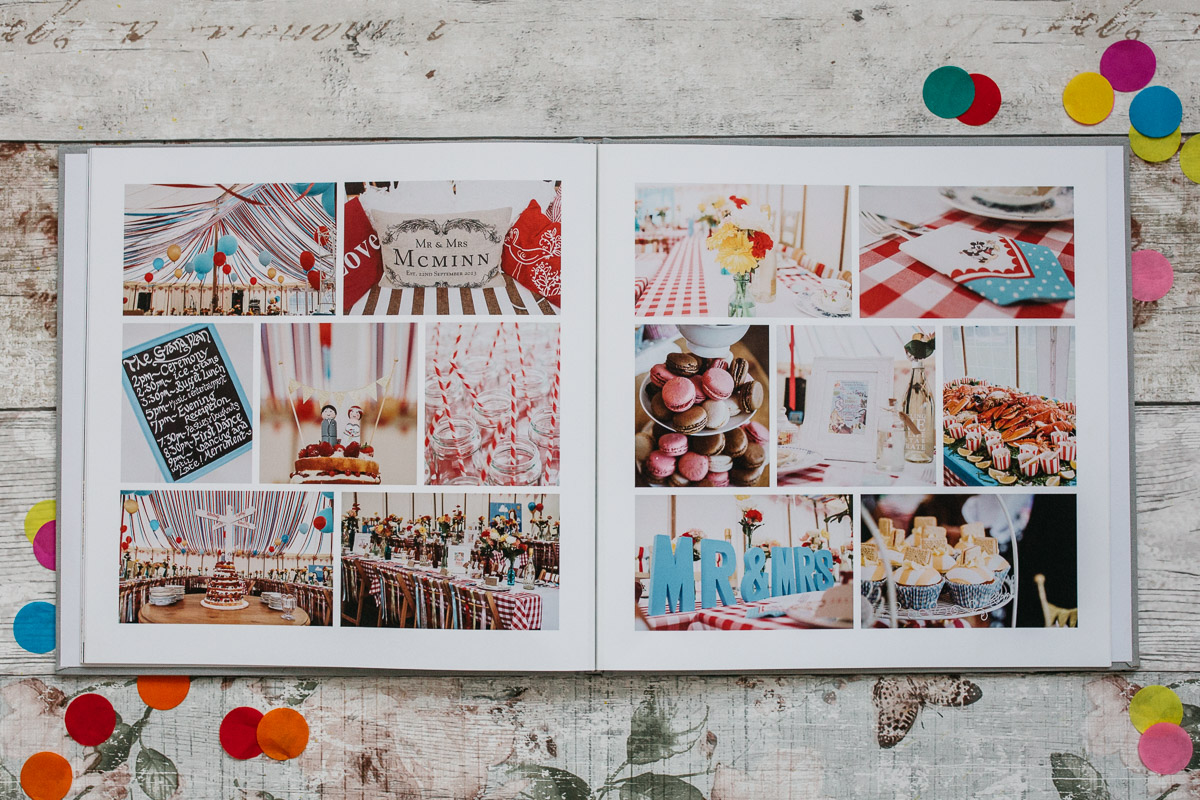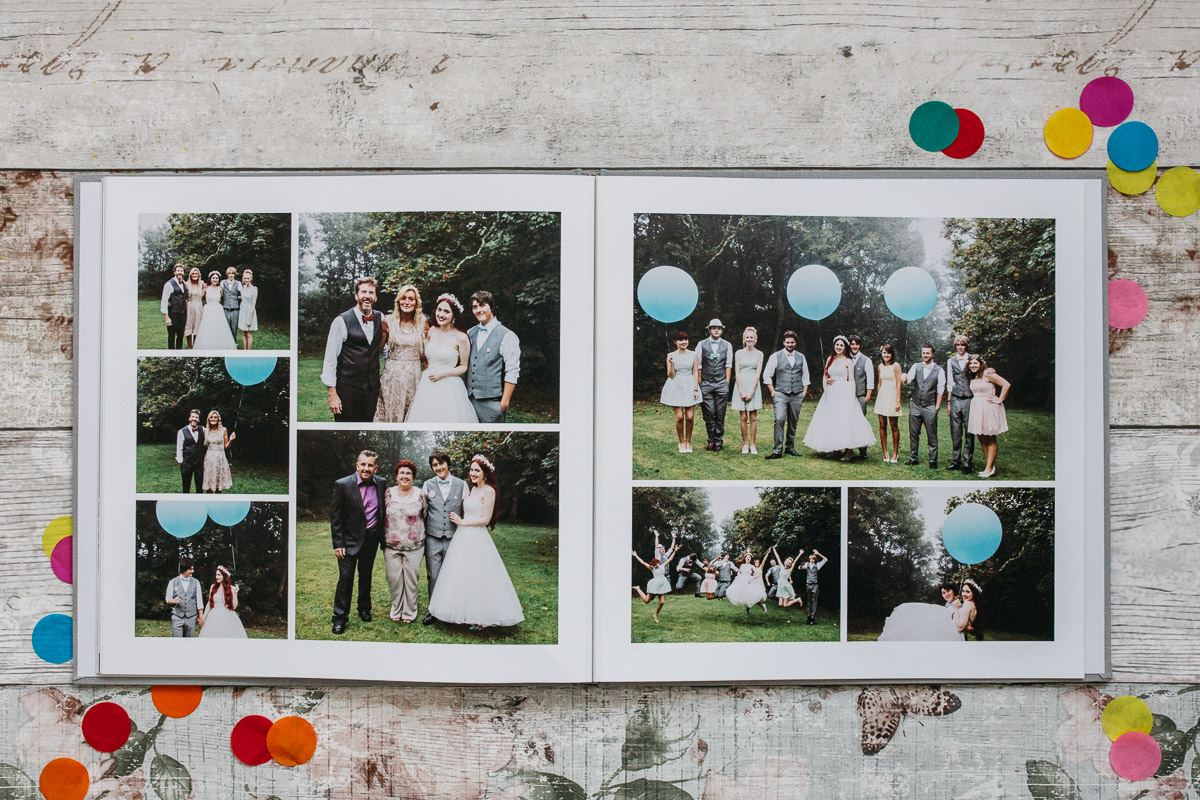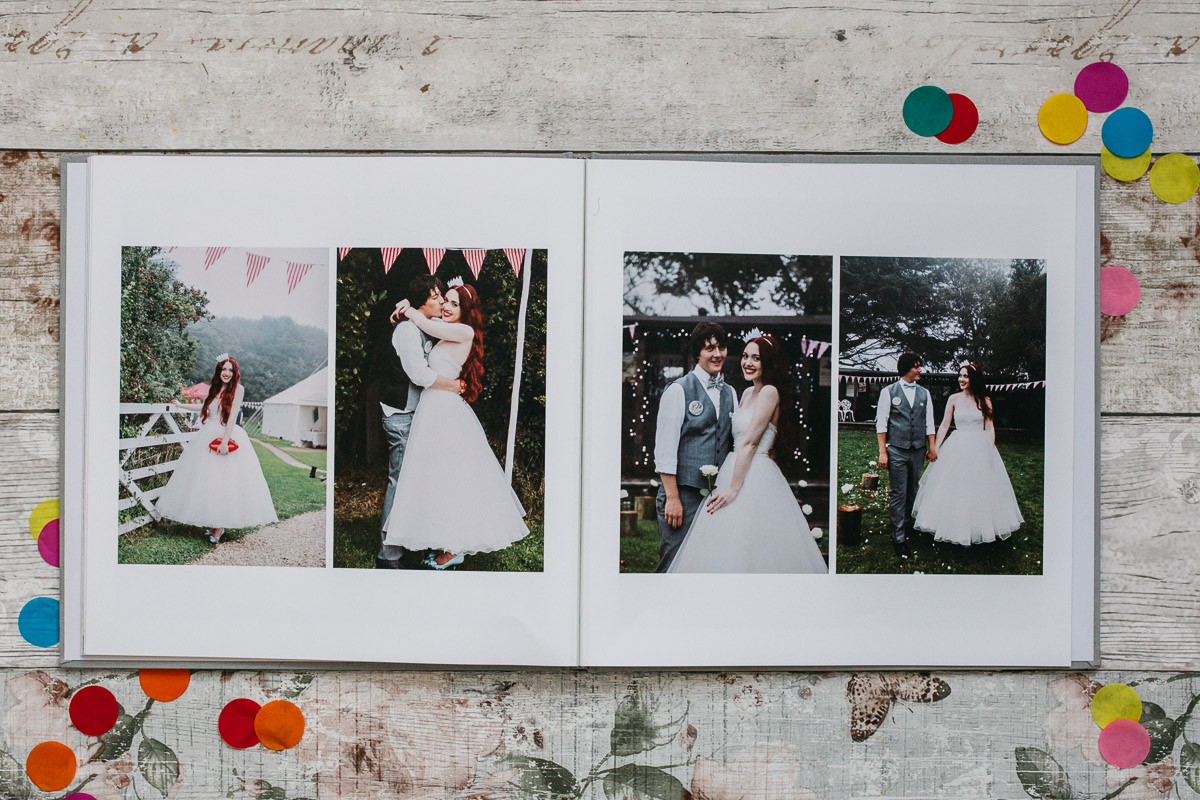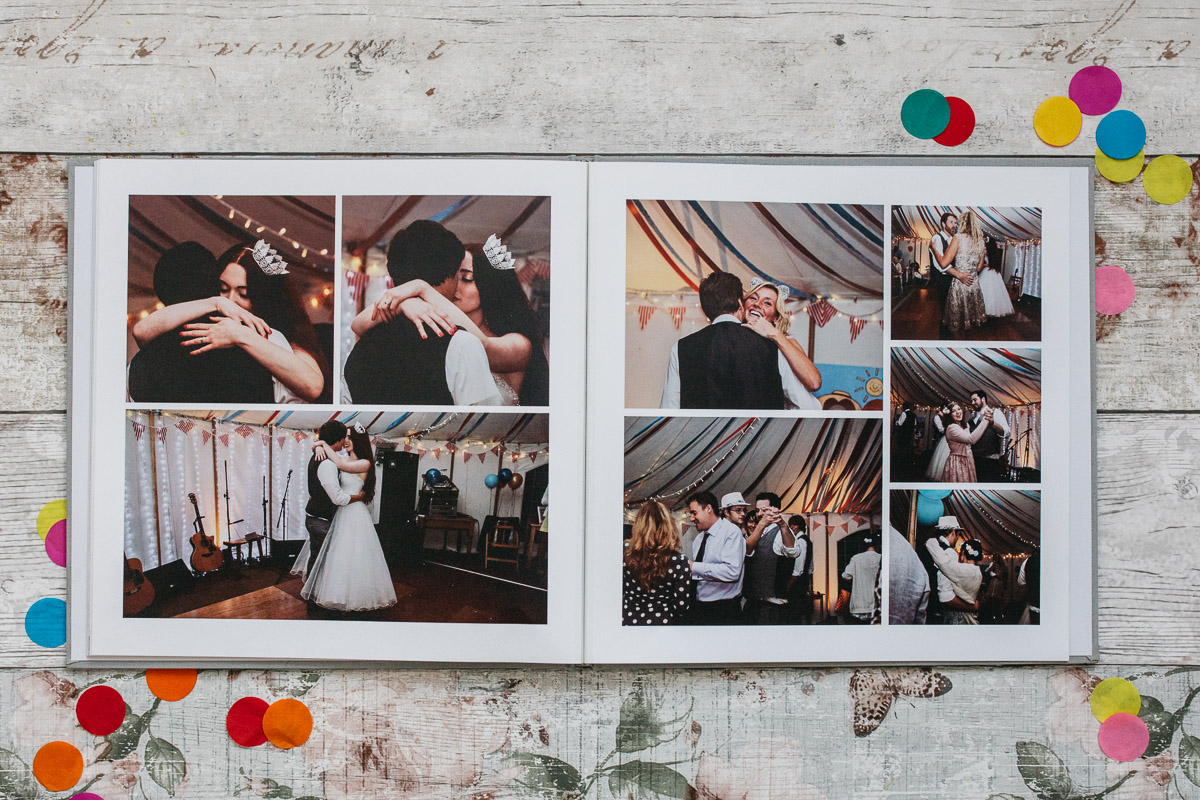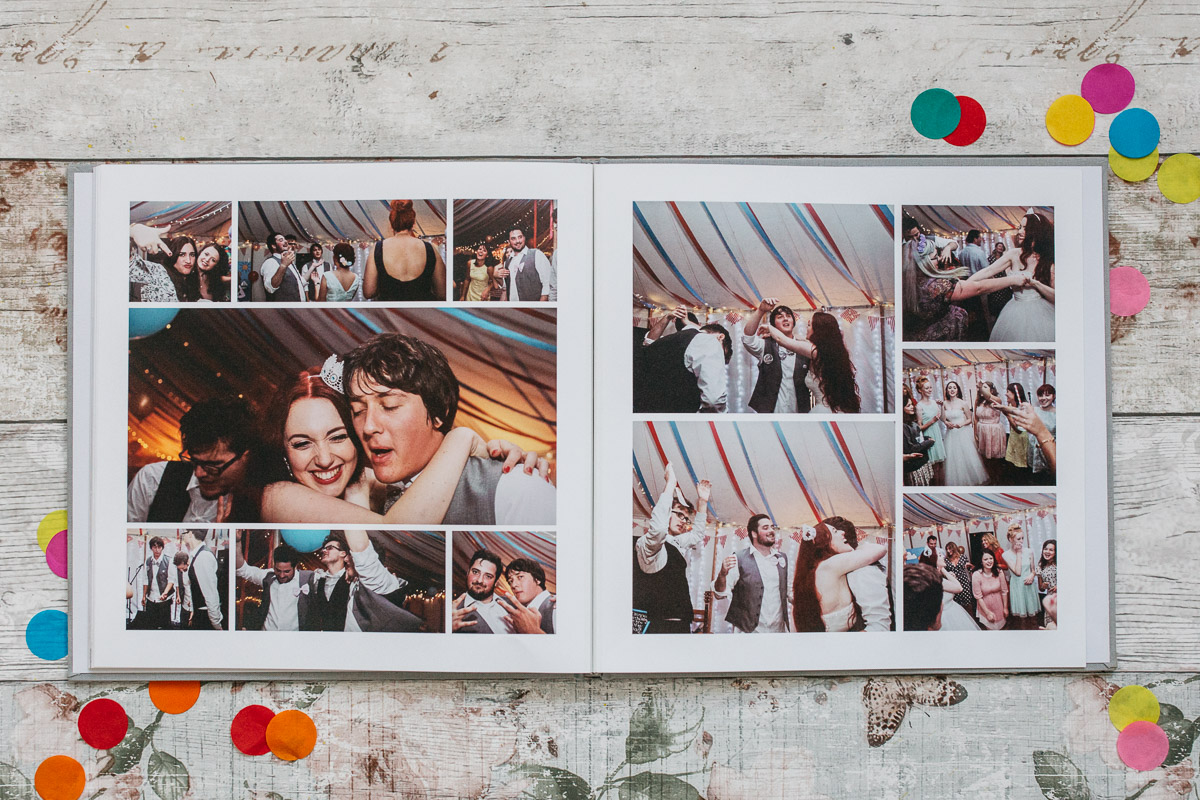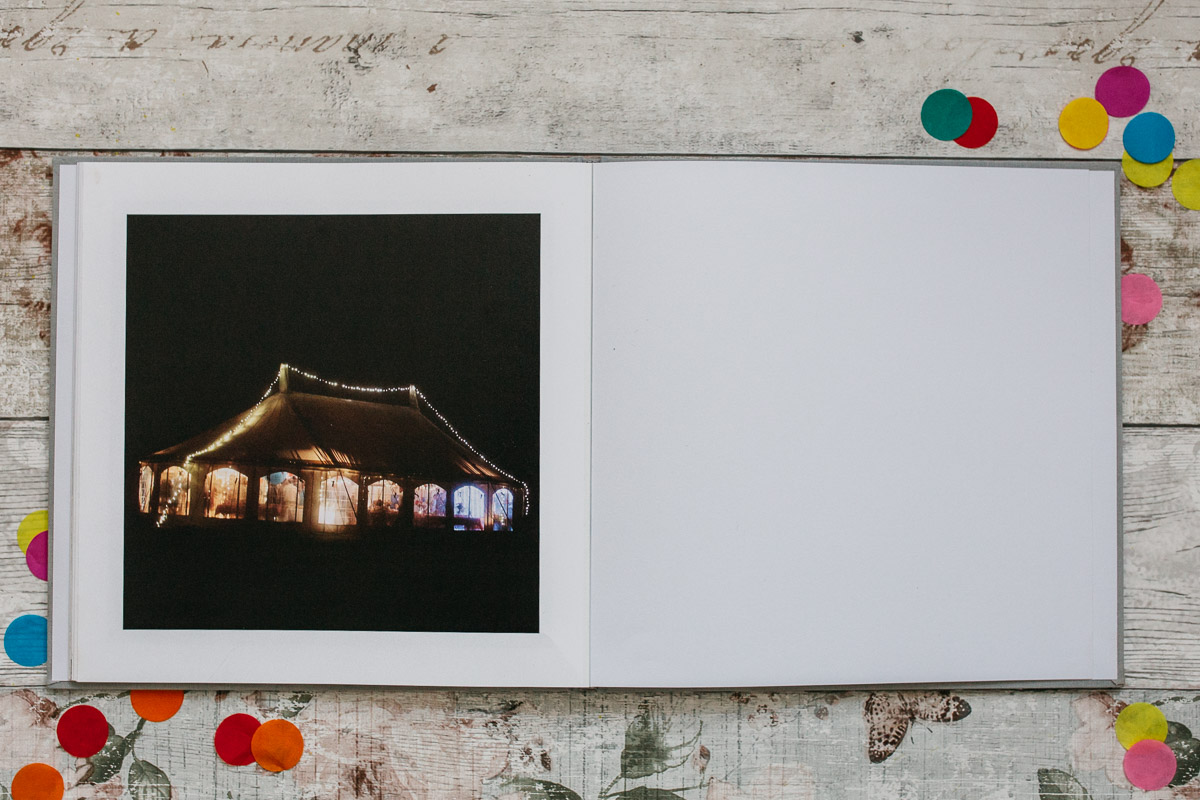 The sample album shown here is a 10x10 Linen cover with embossed names and dates. I'm in the process of ordering a leather sample but you are able to order them now. For more information on paper types, album covers and name embossing click here.
As a general idea of cost a 10x10 20 spread linen covered album costs £475.
*CHRISTMAS IS COMING!!* Deadline for ordering albums is 3rd November.
Throughout October I'm offering 10% off all albums plus order an album with 2 mini parent albums and save an additional £50!
If you'd like to add an album to your current package or order one then get in touch and we can start the design process!